Svetlana's thesis is a concept of a game for which I have created character designs and game environments. The textures in the game are painted using tempera and watercolor and then inserted into the game. To spice it up and break up the uniform shape, I then added a normal map to the textures, which gave the art style a new character.
The environment of the game, especially the houses and the interior, are inspired by the fortified settlement from the Archeoskanzen at Modrá near Uherské Hradiště. The intention was to create an environment that was stylized but still believable for the player. That's why the assets from the interior such as tools, period furniture, utensils and religious objects were modelled from photos taken in the open-air museum. The game and its story is loosely inspired by Slavic mythology and paganism.
The game also makes use of 2D assets, which I use for the background of the game, sky and for the places that can be seen from a distance and the player can't get close to them. It's mainly trees, bushes and flowers.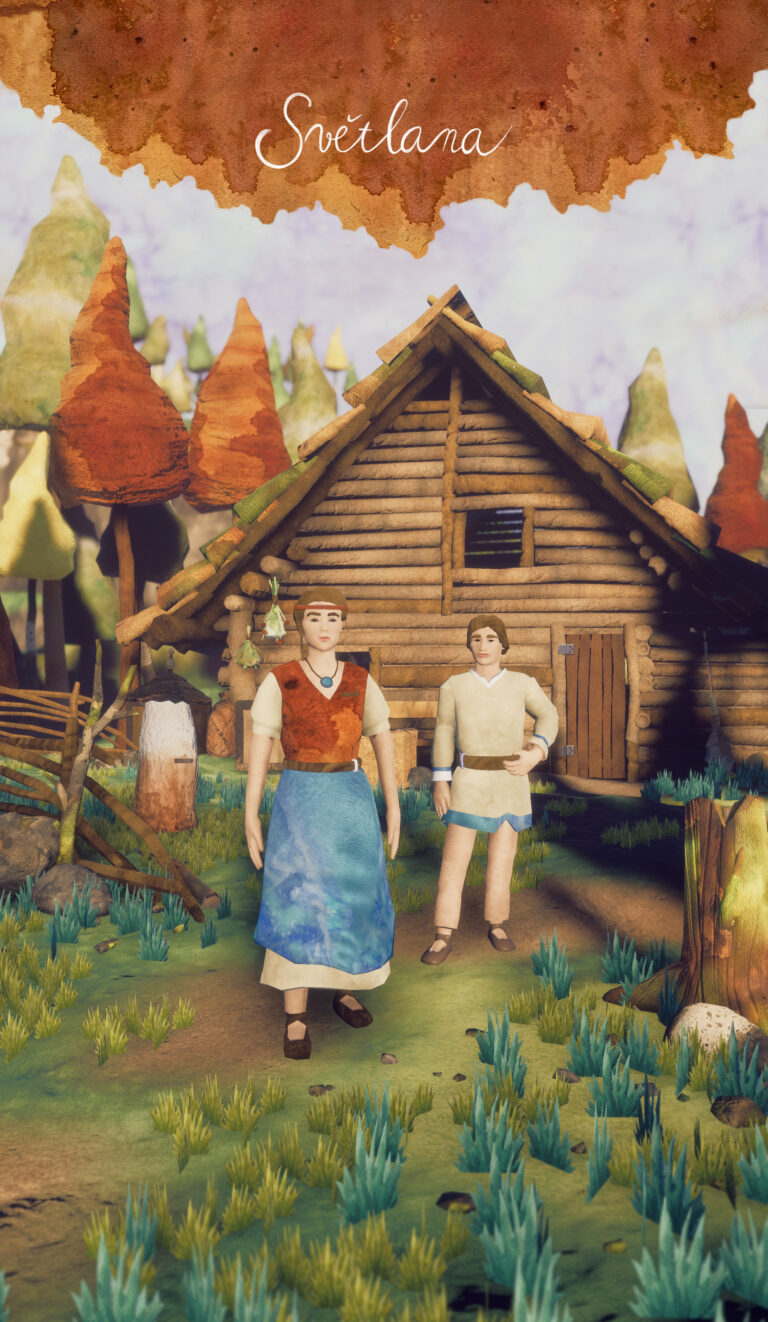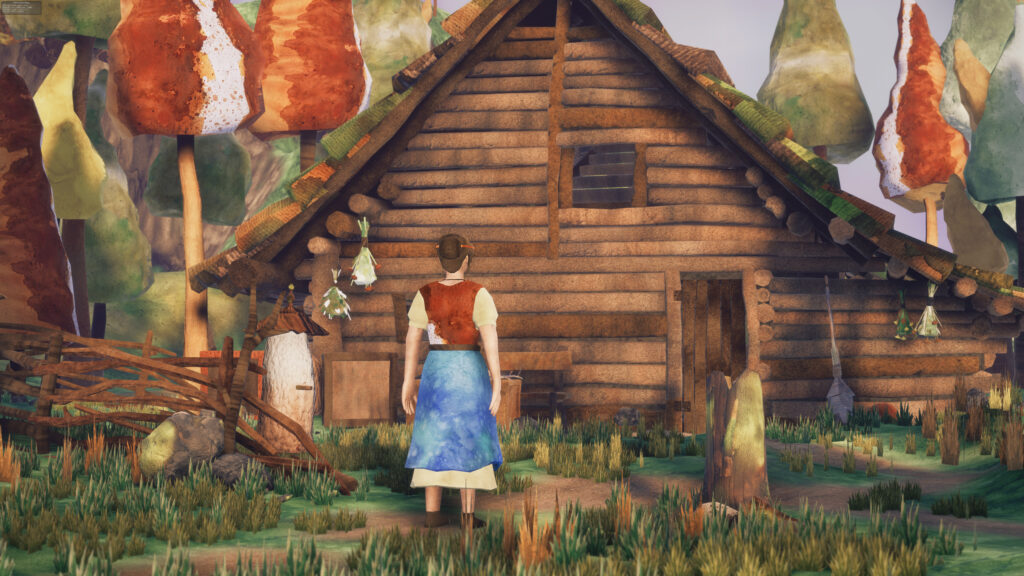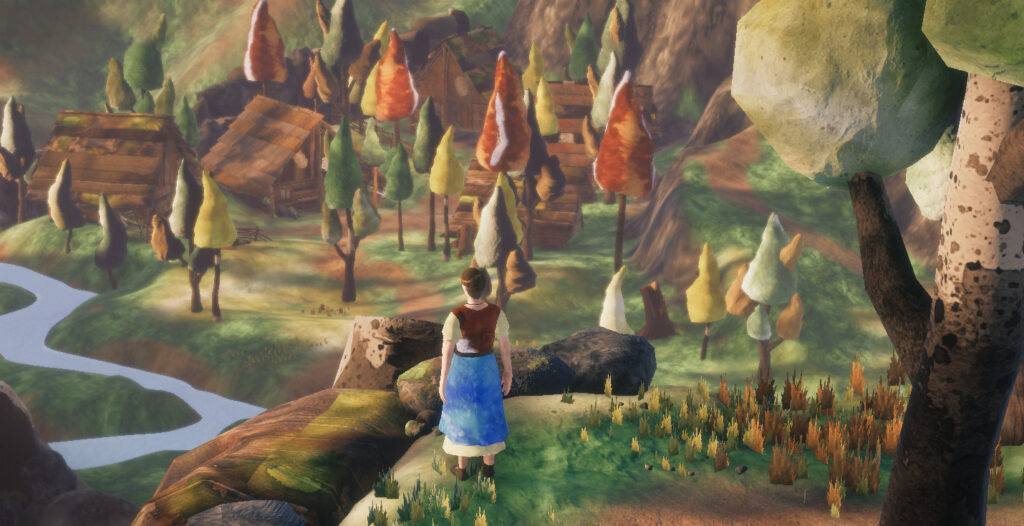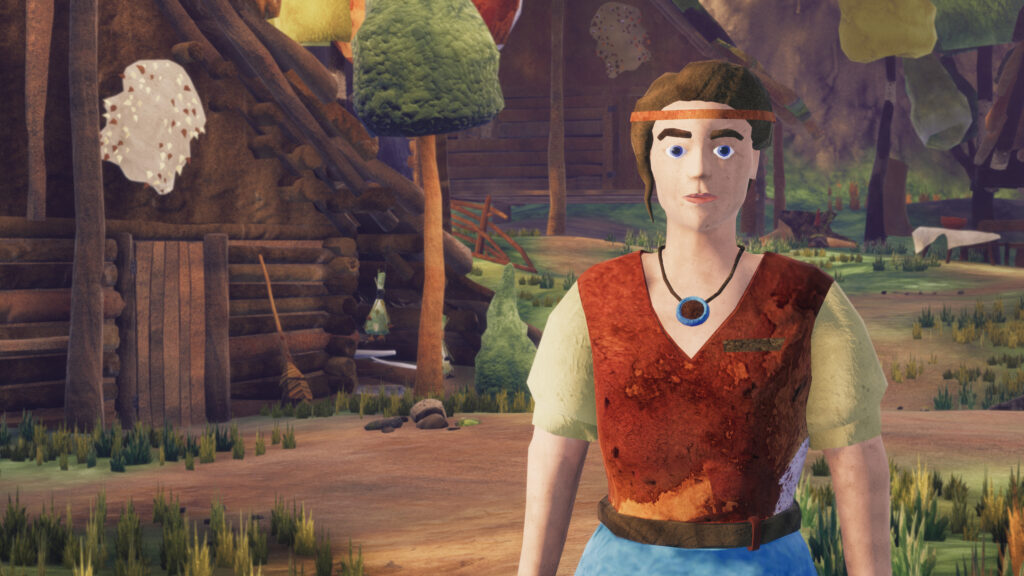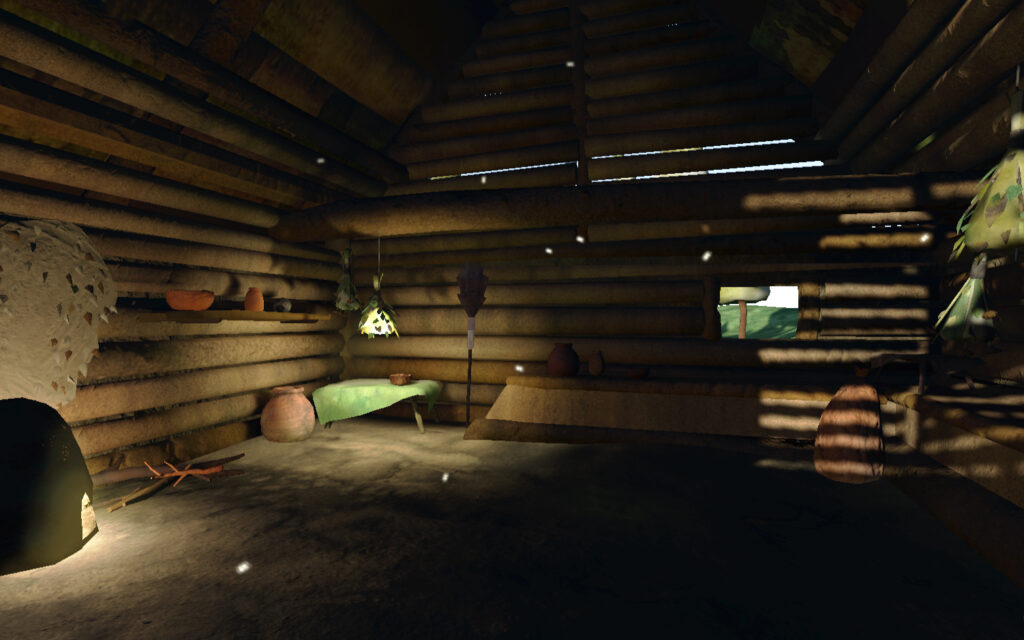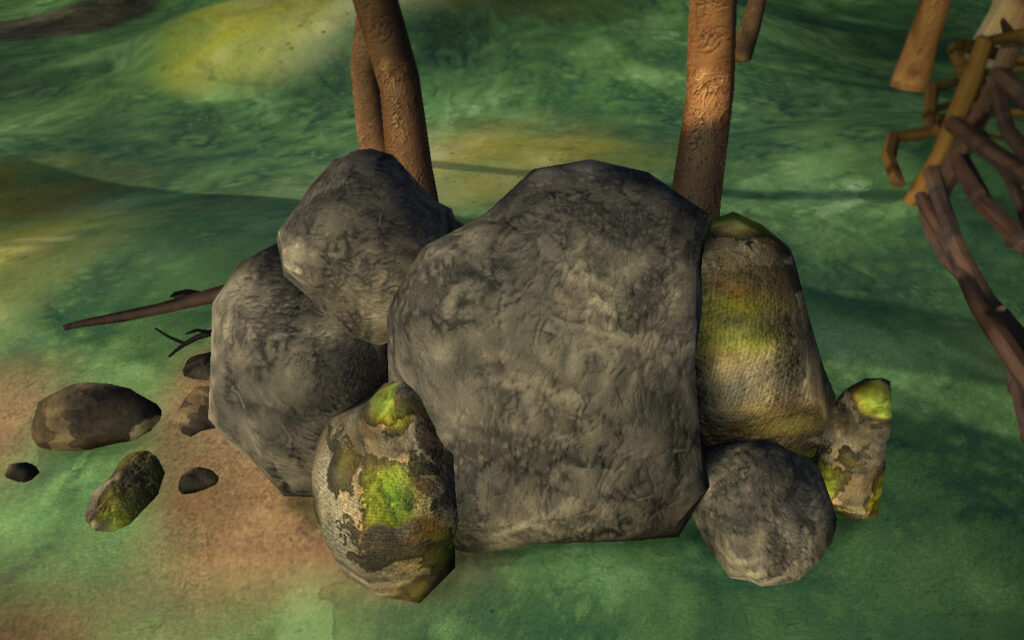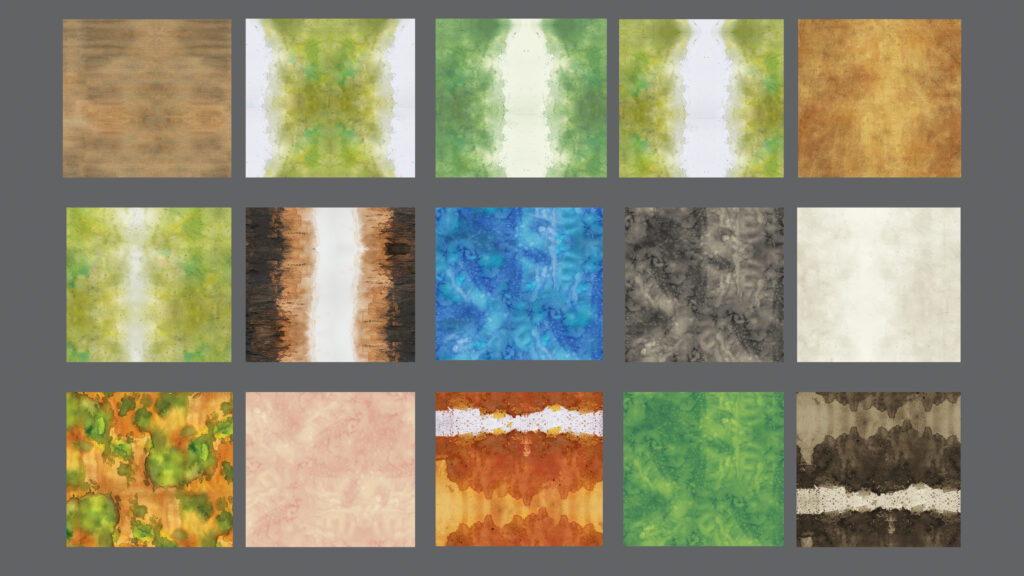 Možnost stažení herního prostředí : https://plachtim-l.itch.io/svetlana