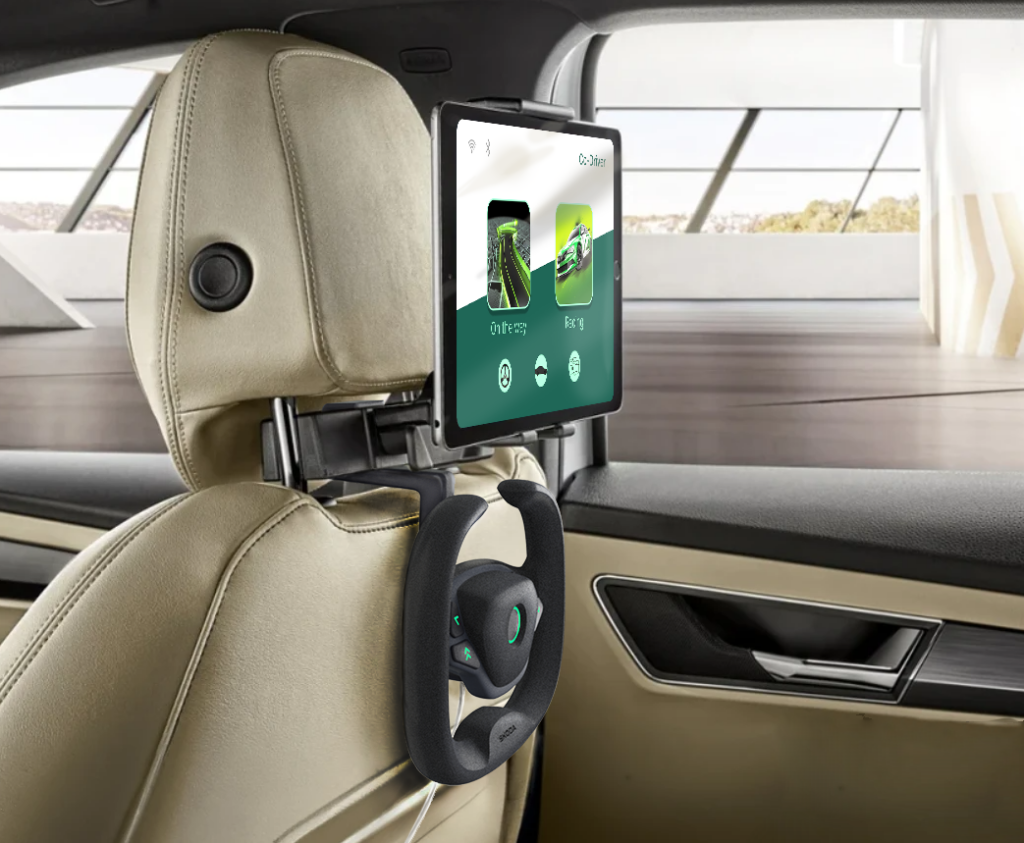 Co-Driver is a steering wheel designed as a gaming console for Škoda vehicles. The steering wheel is docked in the car using a charger that is compatible with the Smart Holder adapter and multimedia holder. The entire set is attached between the headrest bars.
The steering wheel is made of flexible polyurethane foam to ensure safety during use while driving. It is controlled freely and without an axis, using a gyroscope.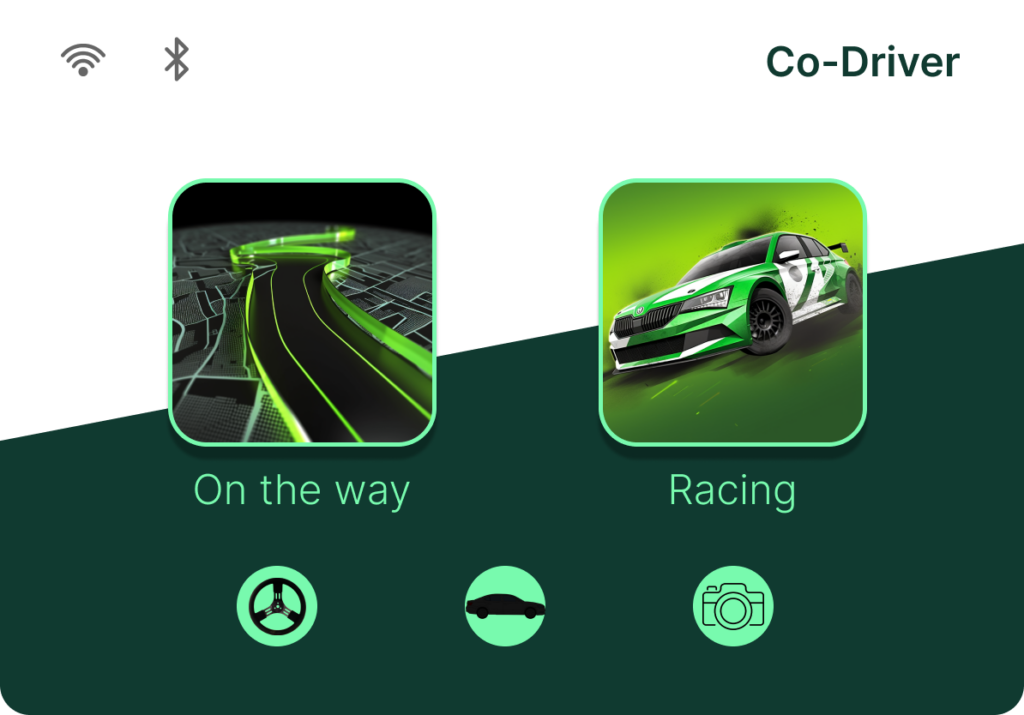 The associated console application has two gaming modes. The first and main mode is closely connected to the vehicle. On the tablet screen, which is mounted in the multimedia holder, a real-time view of the road ahead from a camera placed at the front of the car is visible. Additionally, information about the steering wheel rotation is displayed. This information guides the child when and where to turn. Points are awarded for correct turns.
Furthermore, there is an icon for turn signals, a GPS map, the distance to the destination, vehicle speed, and through software that recognizes traffic signs and surrounding billboards, as well as the points earned.
With the accumulated points, the child can purchase various cosmetics and other items for the racing game mode.