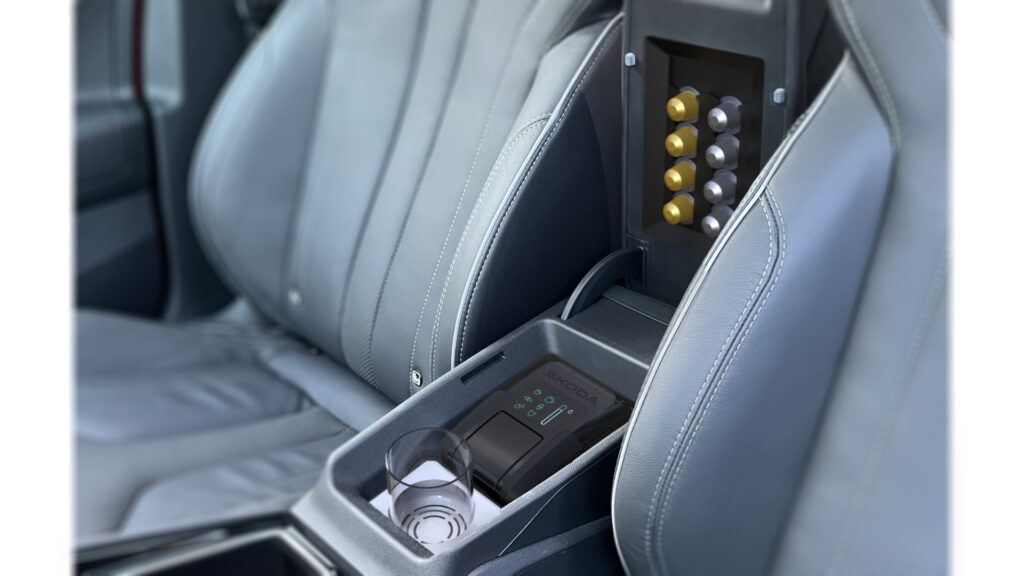 This product was created in cooperation with Škoda Auto a.s. This is a capsule coffee machine intended for the interior of the Škoda Enyaq iV. The coffee machine will be located in the so-called coffee shop. Jumbo box and fills the entire compartment cavity.
Coffee preparation is the same as with regular capsule coffee machines. The machine has a movable outlet into which the capsule is placed and the drink is subsequently prepared. This sliding part is also used for easy handling of the water tank.
After removing the tank, the entire coffee machine can be pulled out of the box. As soon as the coffee machine has finished preparing the drink, the outlet is pushed back to the starting position and then the servomotors bring the saucer with the cup to the upper part, closer to the user.