OMO is a monitoring device for children, a product aimed at monitoring the child's vital functions and daily activity. It uses AI technology to monitor and analyze several parameters and provides an overview of their monitoring through a mobile application.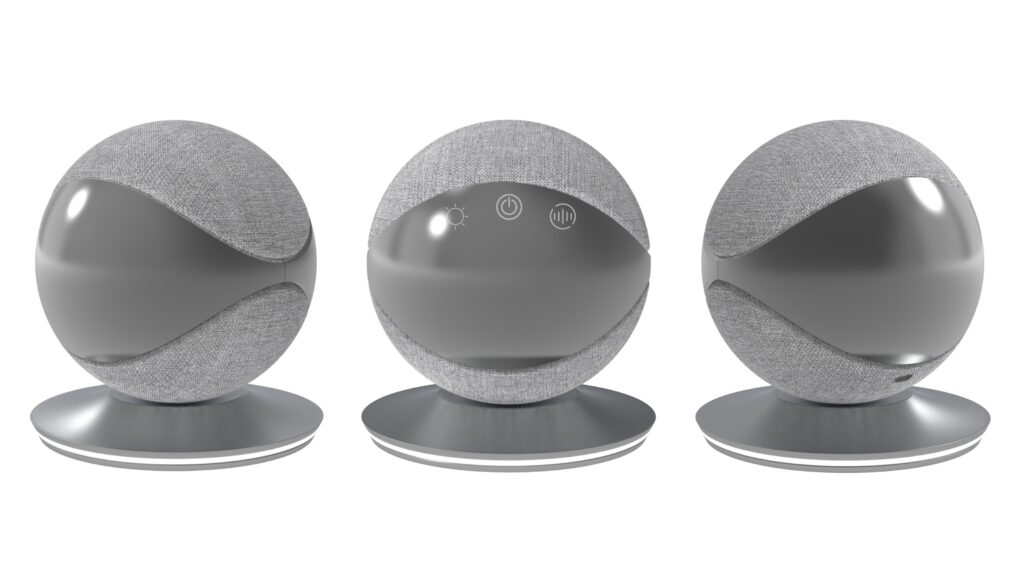 Operating the device is simple and intuitive. There are three touch buttons on the front of the device, which are used to turn the entire device on and off, especially the light and sound. Omo has a battery that lasts up to 36 hours. and charging takes place via a USB-C cable.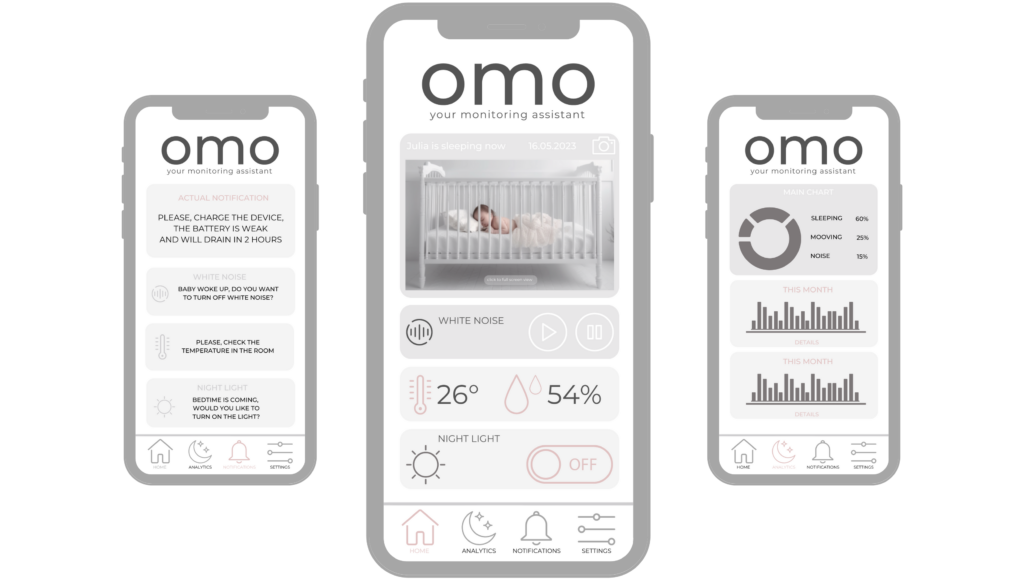 The device monitors and analyzes data using the latest technologies using artificial intelligence.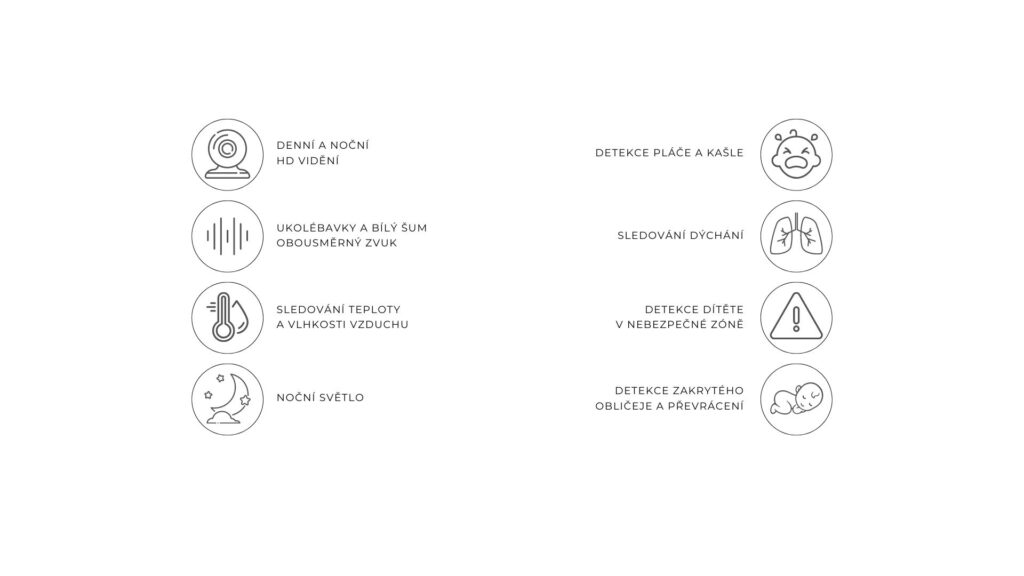 In addition to the main base, the device can be used with the base directly on the baby bed. This holder allows better monitoring during the first months of the baby's life.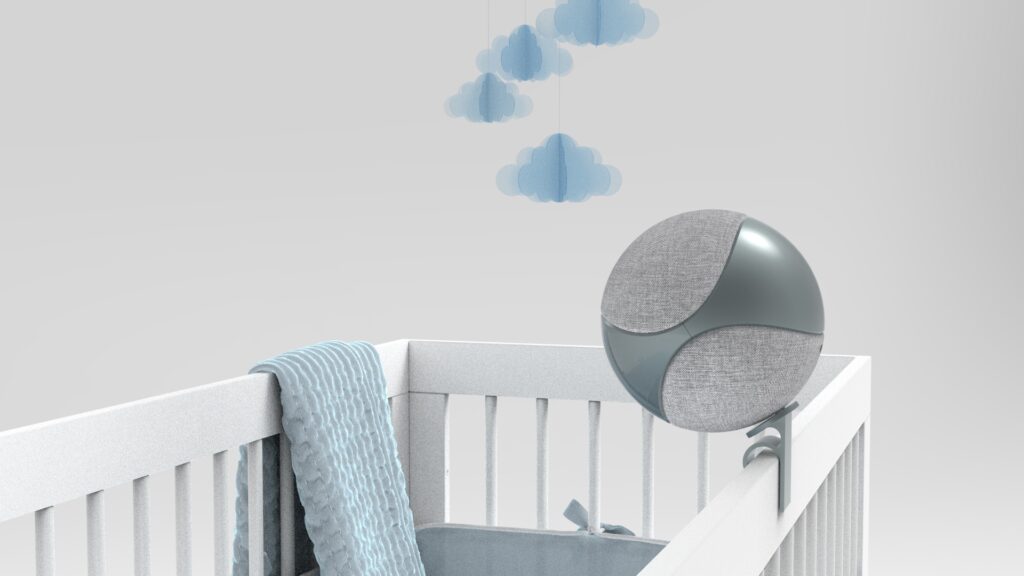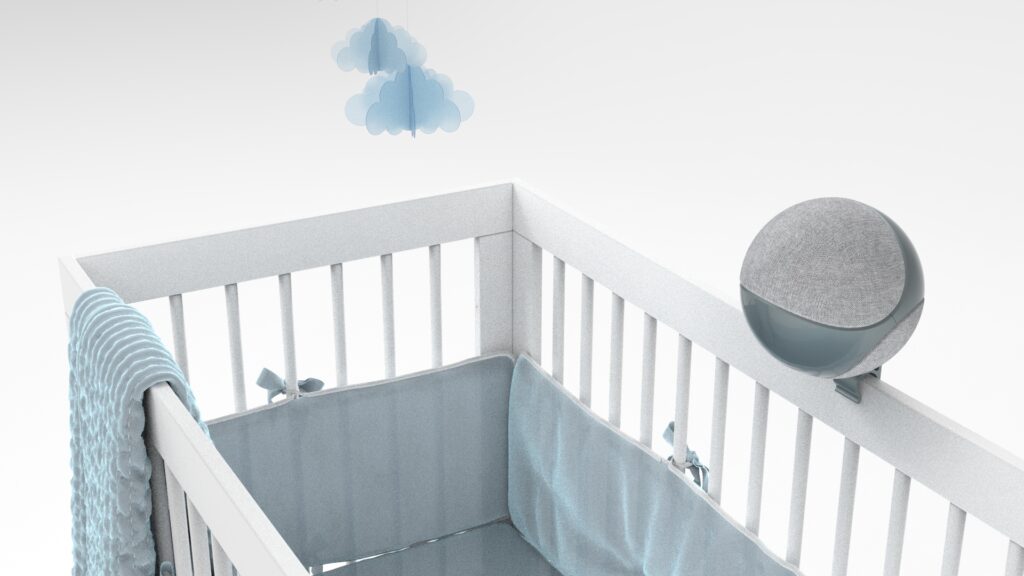 You can see more about the analytical part of the work created with the help of AI here: Domáce monitorovacie zariadenie pre deti – Showcase FMK UTB : Showcase FMK UTB