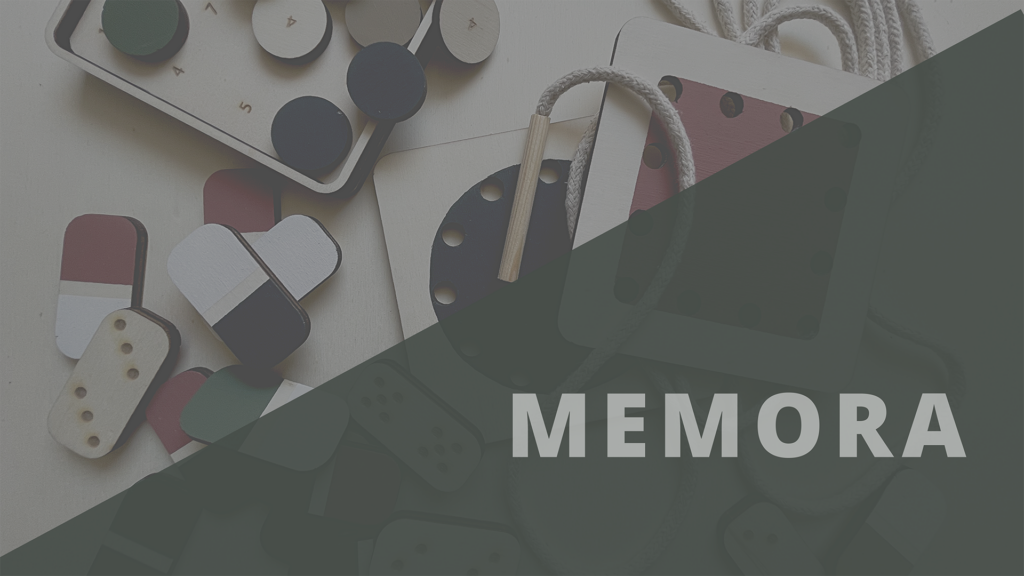 Memora, a bedside table with variable design and storage space for games to activate seniors with dementia. Quality materials and practical solutions enable comfortable use and effective stimulation of cognitive abilities. The ideal solution for caring for people with dementia.
The legs of the table can be unfolded in two ways for different types of use: extend the handles to place the table on the sides of the medical bed and fold out the legs to place on the mattress.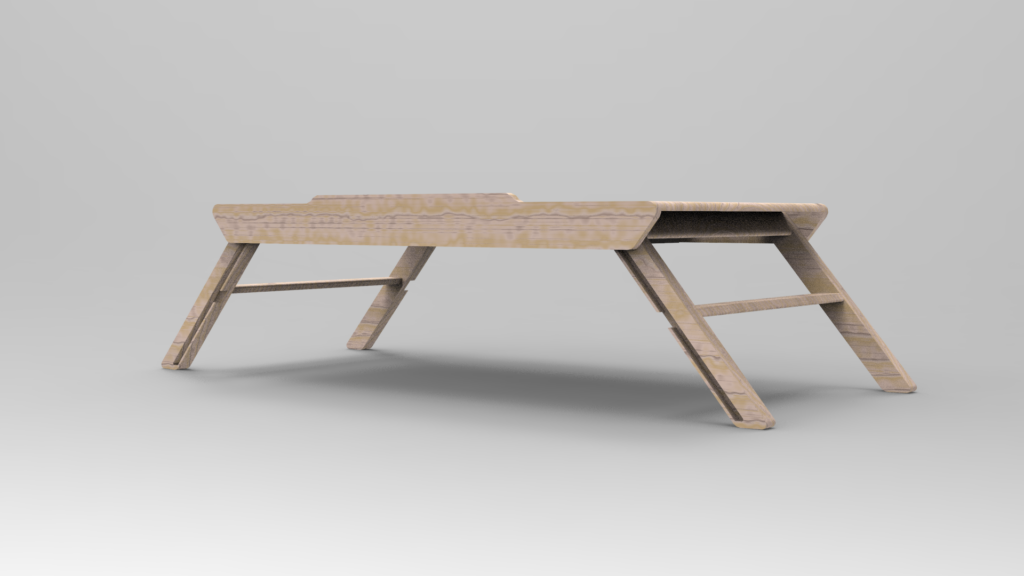 photos of the physical model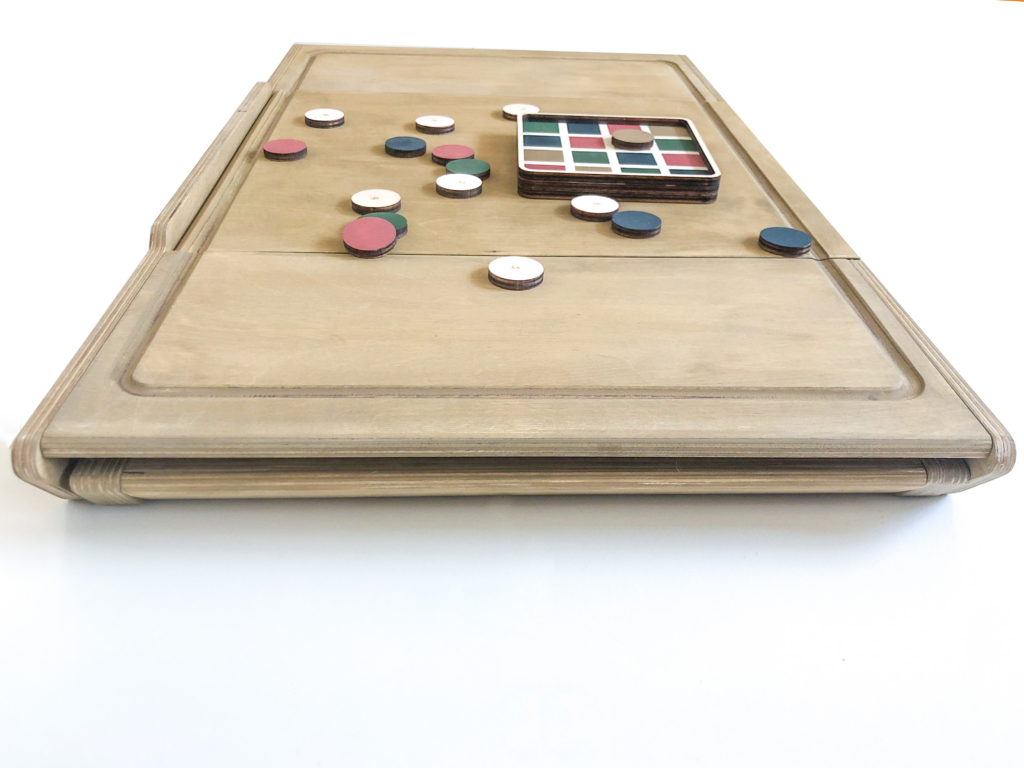 The Memora table includes an internal storage box with activation games. These games focus on cognitive stimulation. Specifically, it includes a puzzle game, a sewing game, and a domino game.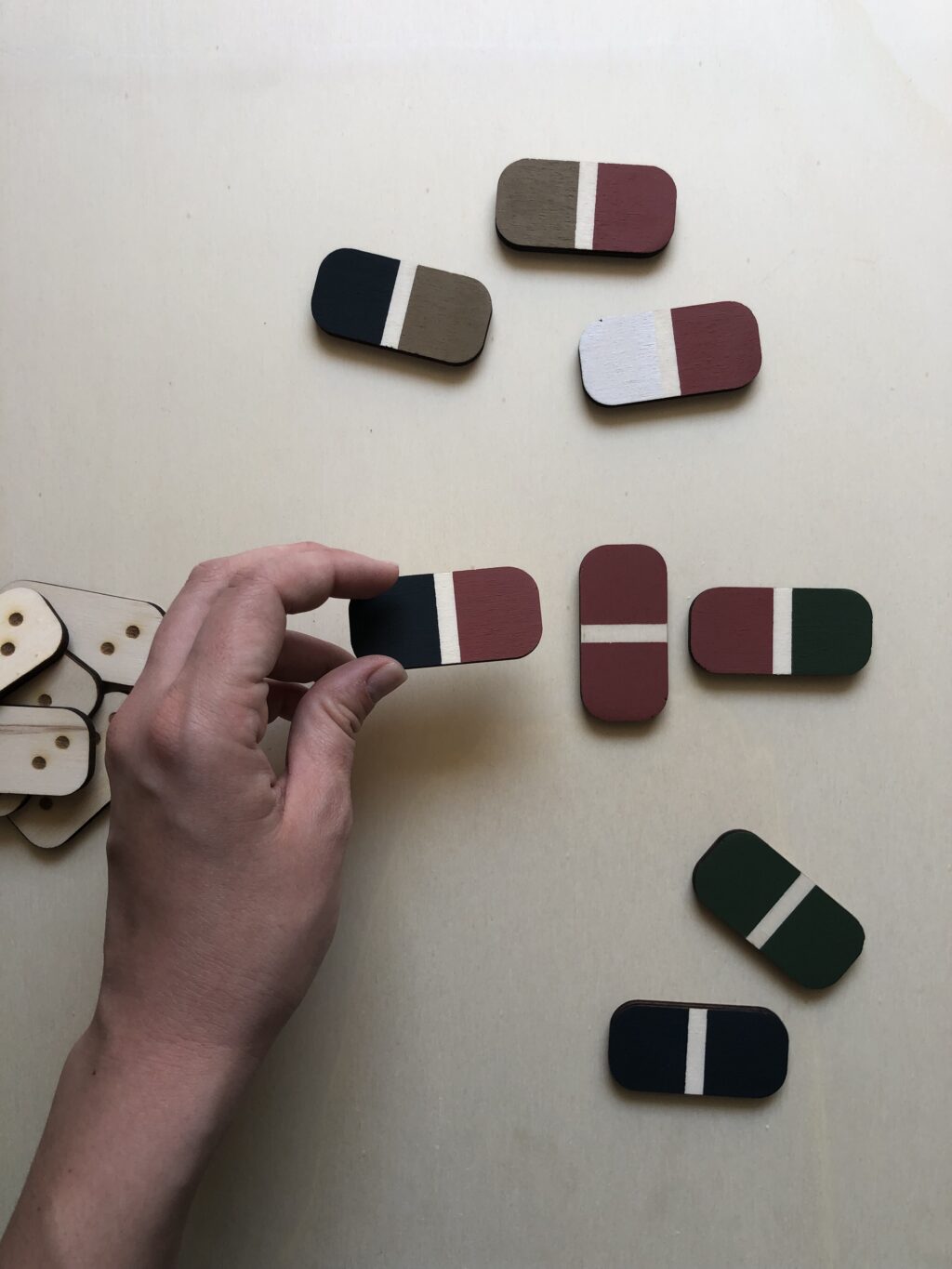 The color of natural shades is selected, the tones of which were selected based on the generation of Midjourney artificial intelligence. I chose colors with the best contrast and different shades.