Ténso is a product line of sensor faucets that was created as a diploma thesis in cooperation with the company Sanela spol. s. r. o., which is one of the leading Czech companies in the field of sanitary electronics.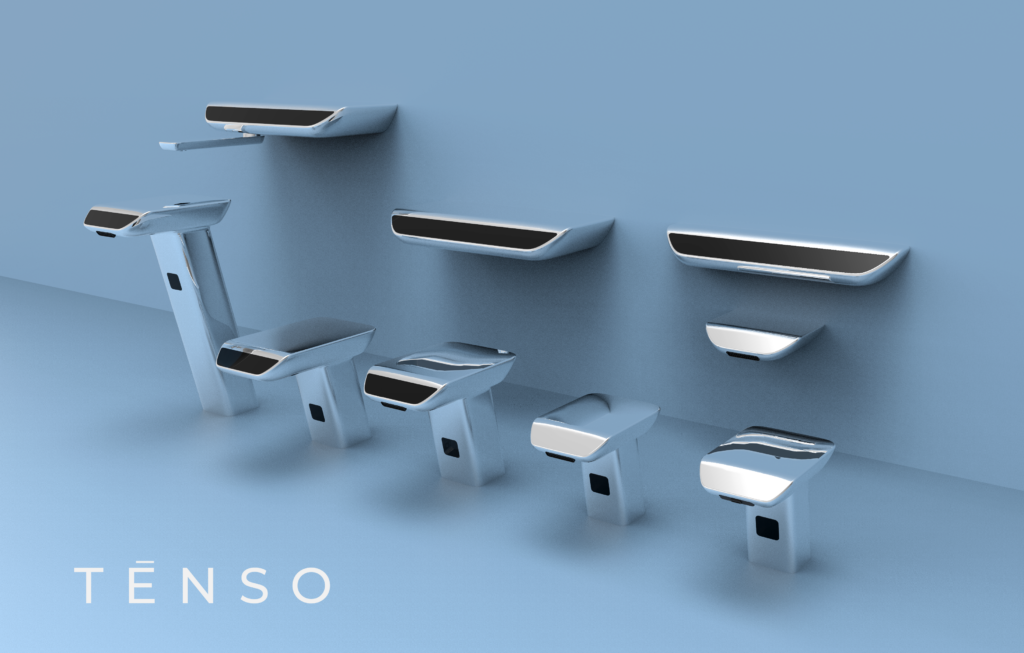 Unlike most sensor batteries, this product line is not primarily aimed at public sanitary facilities, but rather at hotel rooms or homes. The whole range retains the advantages of touchless technology, but for selected elements it takes the use of these fittings to a new level with the most intuitive touch control. Advanced operating parameters can then be monitored and set using a mobile application.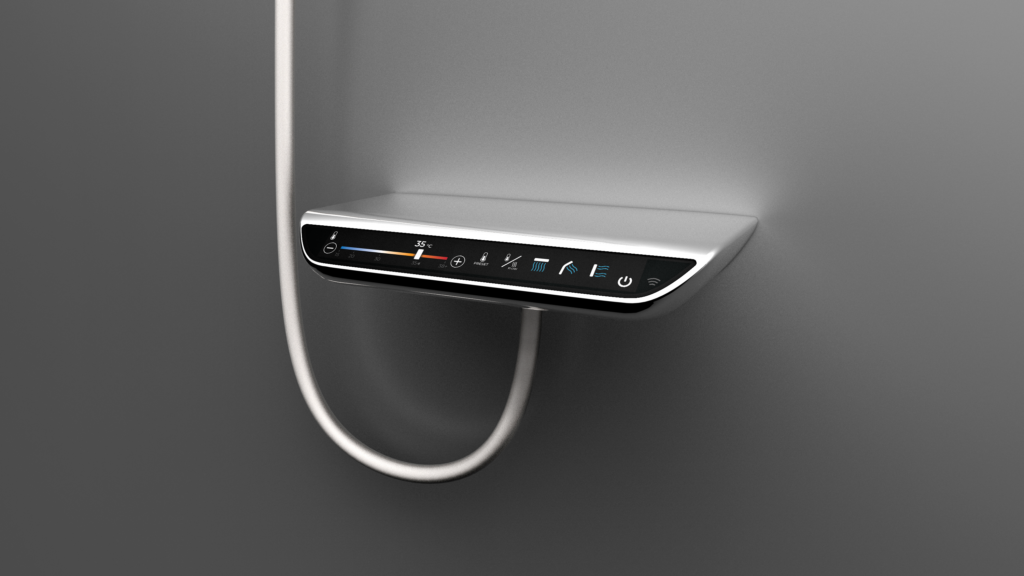 The series includes a large wall-mounted faucet for up to 3 appliances (spouts) in variants for showers, bathtubs and sinks; also a stand-up basin mixer with water temperature regulation, its high variant for wash basins, a reduced stand-up mixer without temperature regulation or an automatic soap dispenser. It also includes a control panel for indoor installation or bathtub spout. And the elegant shapes can also be applied to other elements of the series.