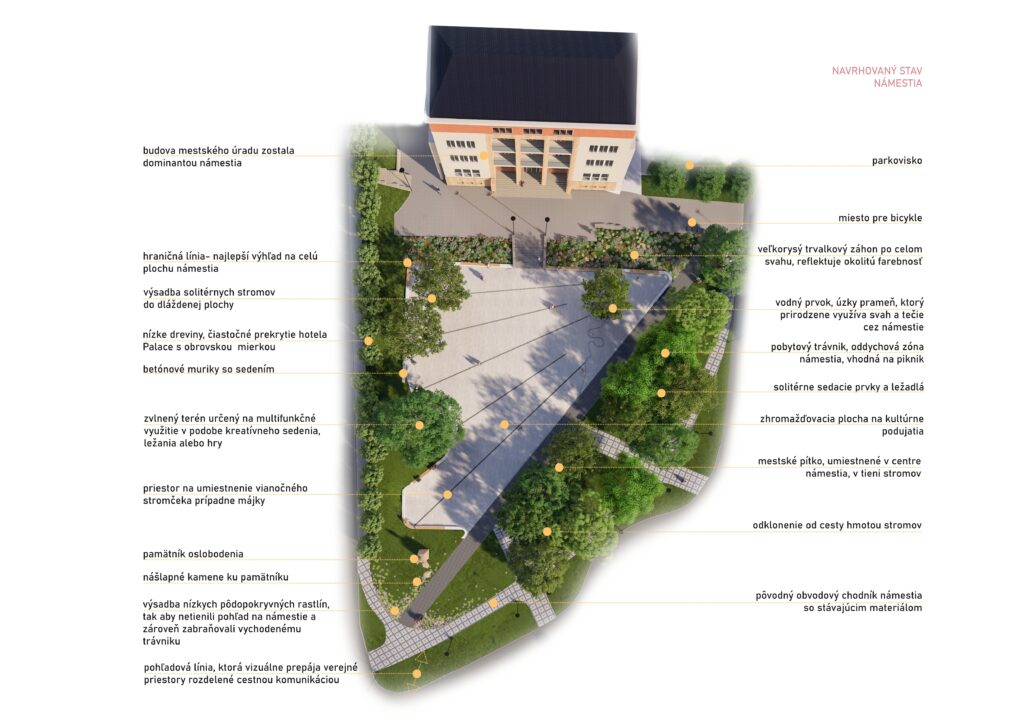 This diploma thesis deals with the revitalization of Square of 28. October in Luhačovice. The aim of the thesis is to design an attractive space with multiple functions and plenty of greenery. The design responds to the site and connects with the adjacent public space by individual elements. The result of this work is a possible solution for the existing space for the future.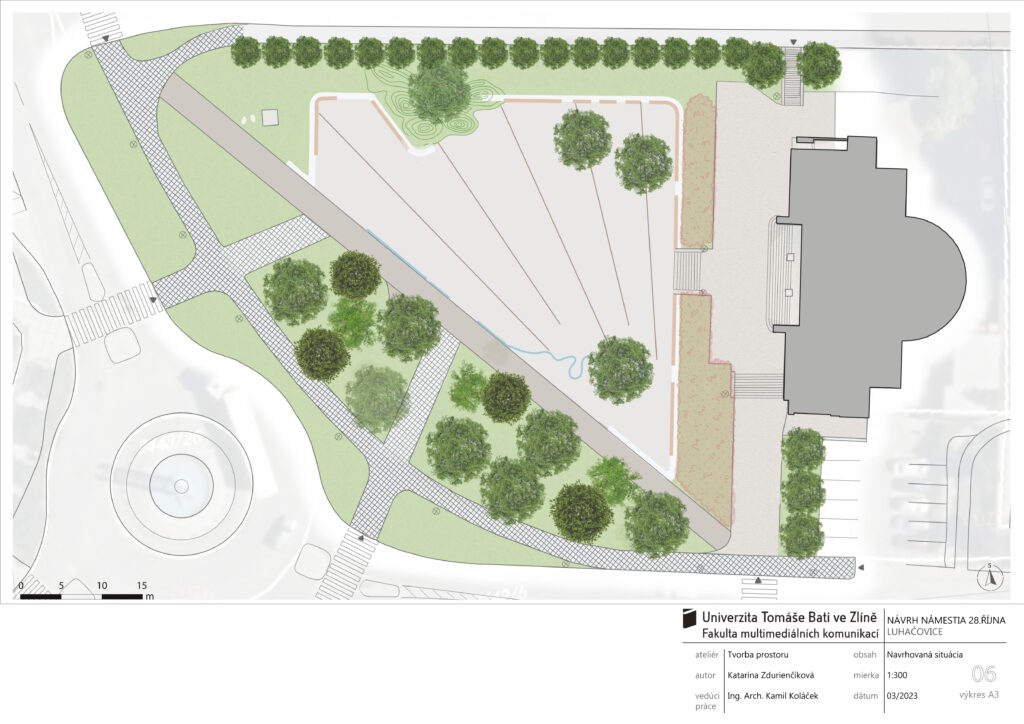 the proposed situation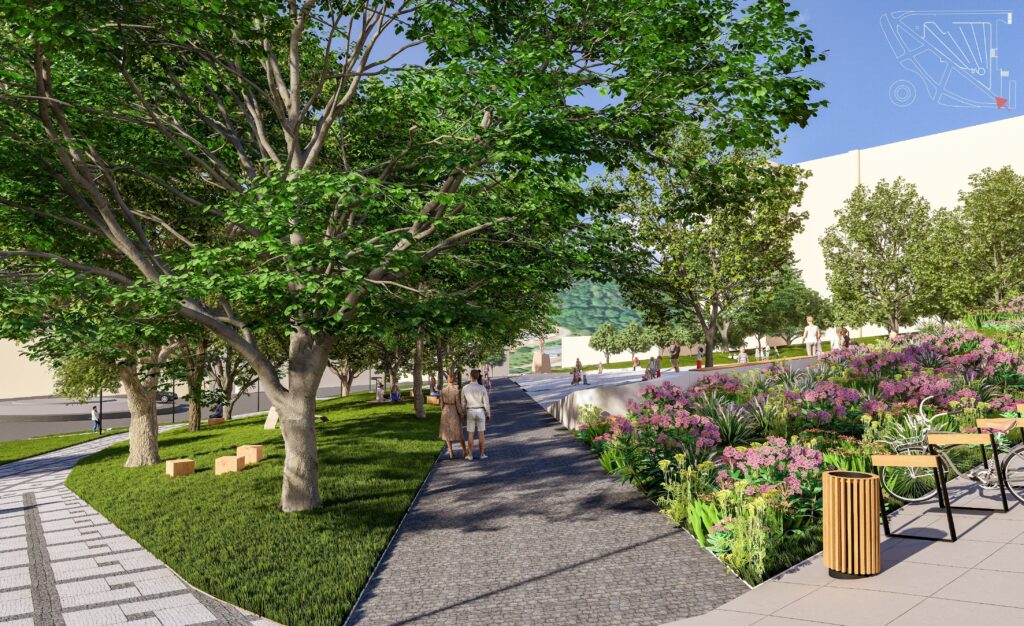 SPATIAL ELEMENTS AND PLACEMENT OF THE SCULPTURE
The proposed space combines diverse elements and functions. The square has a representative function and is primarily intended for cultural events, recreation for visitors but also for play. The space becomes a compromise. By dividing the space according to spatial connections, a compact design is created that consists of several elements that function independently. Elements that add to the attractiveness of the space and create a reason to visit. There are several elements in the square, according to which certain zones can be delineated. The undulating terrain reflects the surrounding landscape and attracts with its unlimited use. The water feature, in the form of a spring, attracts especially the youngest visitors. Conversely, for the elderly, the boundary line is ideal, allowing a view of the entire square. The new square provides more than one reason to visit.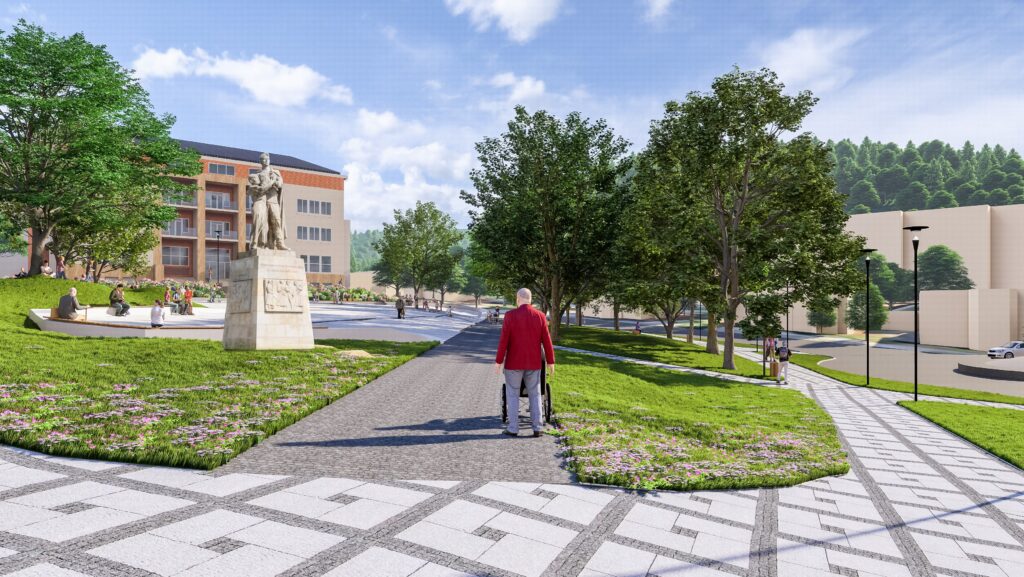 New location of the statue
The memorial is located at the bottom of the square, in close proximity to the adjacent public space. At the same time, the space of the square is crossed by a sightline that visually connects the public space and deliberately emphasizes the main points. The trajectory of the view is directed from the municipal office through the memorial to the adjacent square.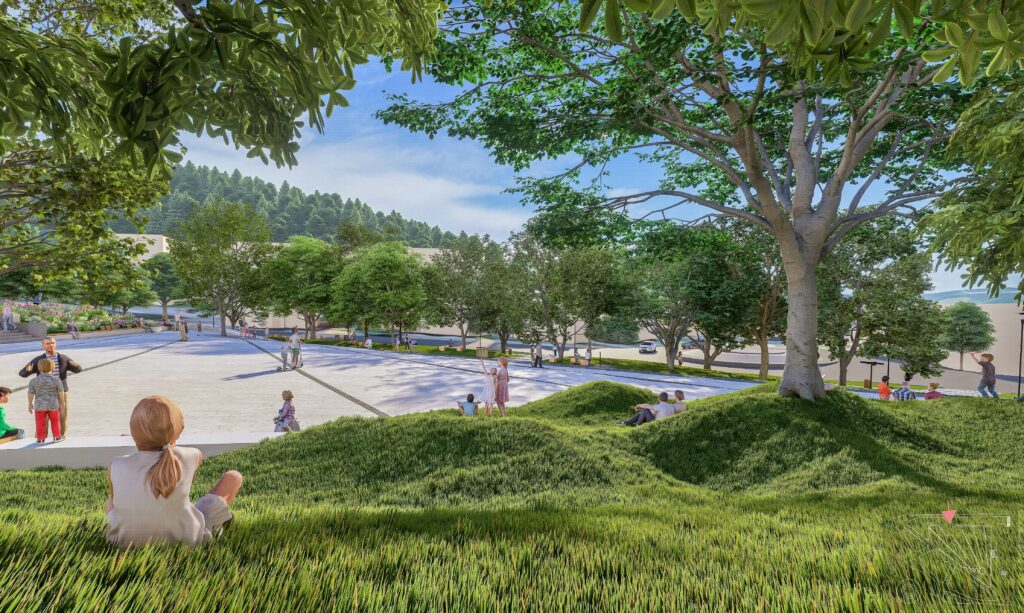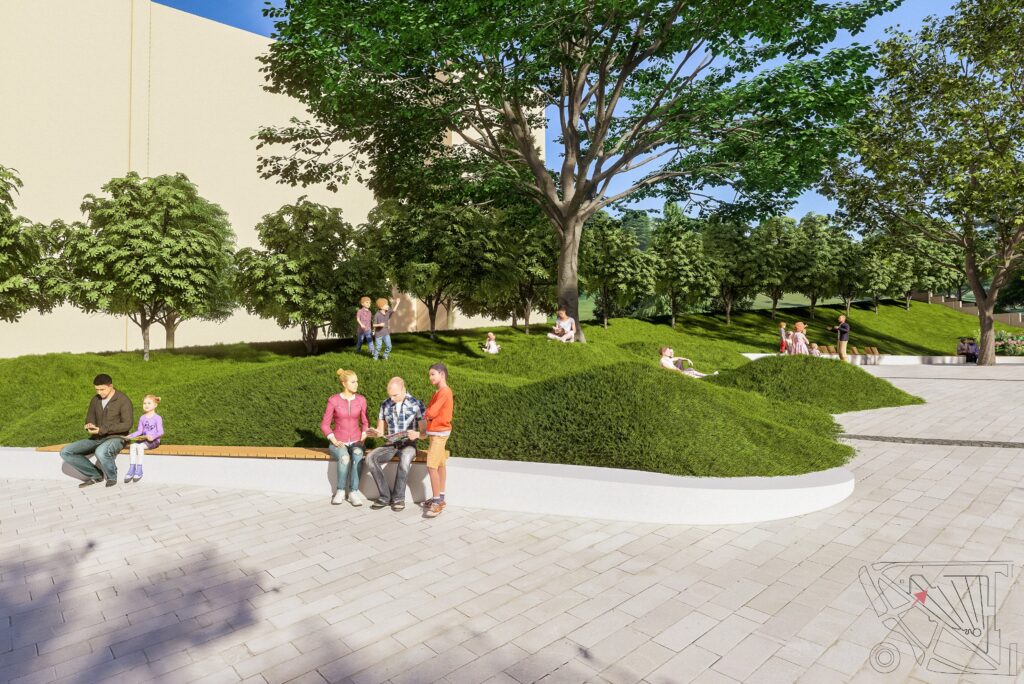 Undulating terrain
The undulating space of the hills provides creative opportunities not only for sitting but also for lying down. Just find the right hill or depression and lean back. A generous tree is planted on the central hill, which makes being in the square more pleasant with its shade.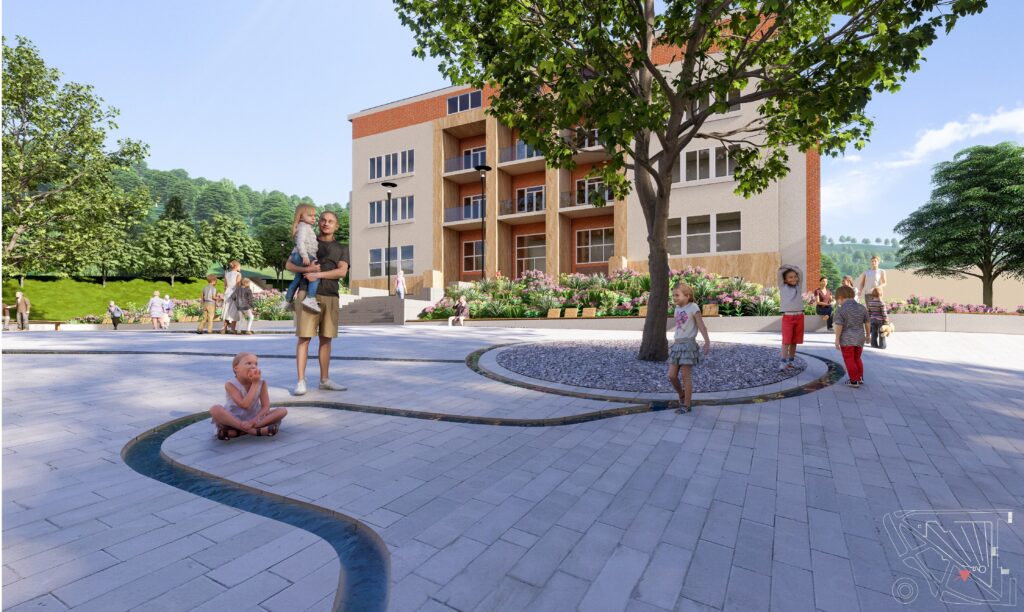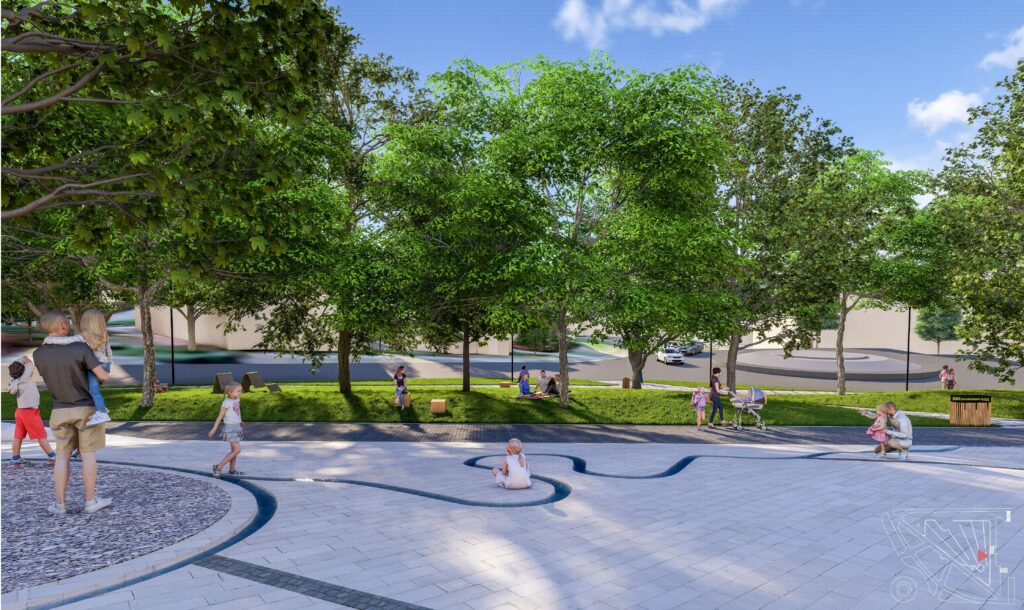 Water element
A water element was created in the design, which represents a water spring in its morphology. The gradual shaping of the idea finally resulted in a spring that has no beginning and this reflects the circle. From the circle, a water flow emerges, occasionally disappears into the ground, reappears, and disappears again. The inspiration came from the many springs in Luhačovice, their inexhaustible value.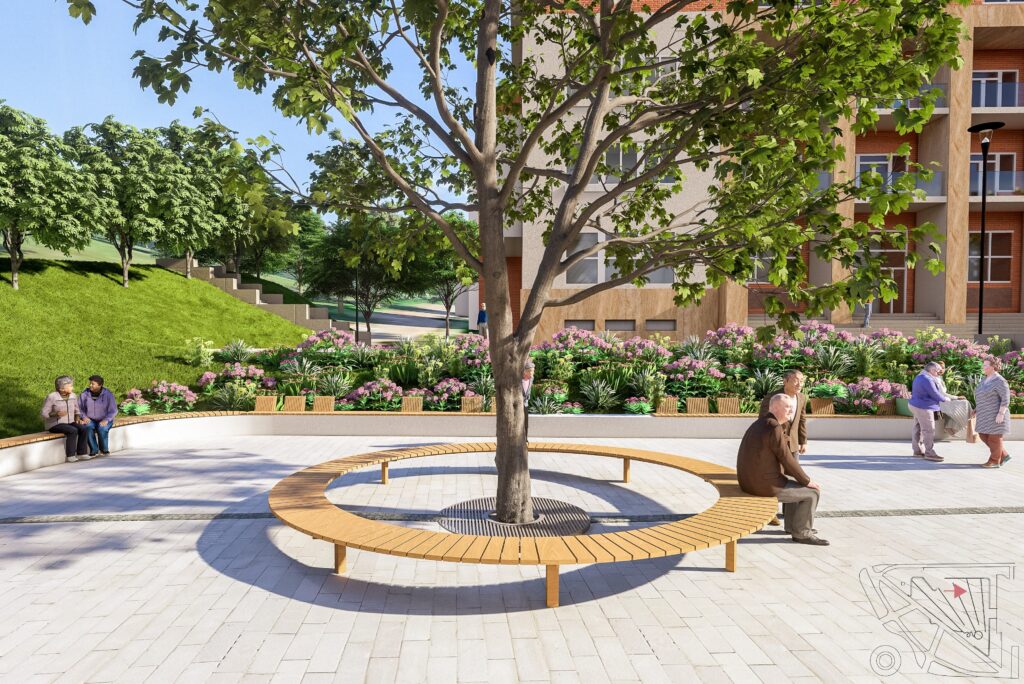 Border line and seating options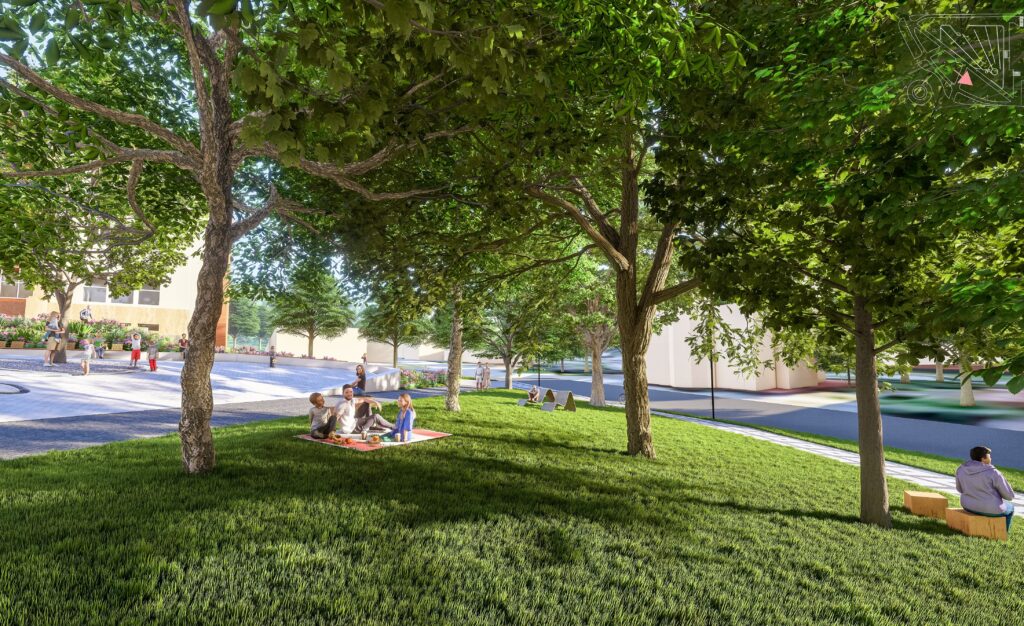 Relaxation area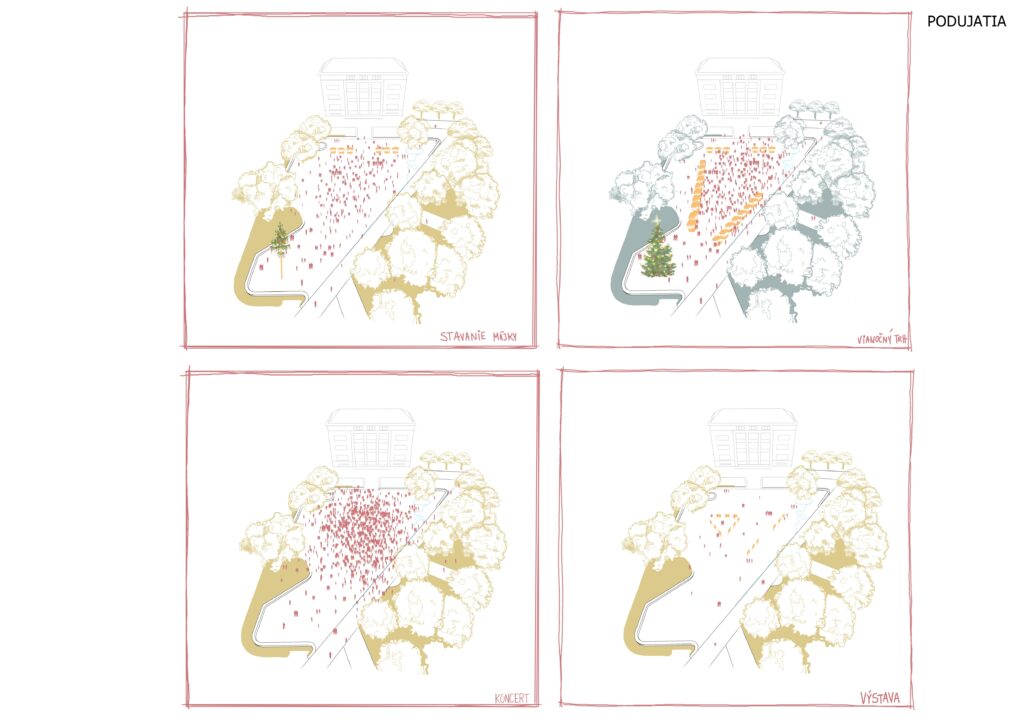 Scheme – use of space